National Diabetes Prevention Program
Prevent diabetes
More than 84 million Americans—1 in 3 adults—have prediabetes, and 90% of them don't even know it! Prediabetes is a condition where blood sugars are higher than normal but aren't high enough to be classified as diabetes. The Diabetes Prevention Program is designed for people who have prediabetes or are at risk for type 2 diabetes, but who do not already have diabetes. The lifestyle change program is proven to help people with prediabetes prevent or delay development of type 2 diabetes.
The next Diabetes Prevention Program cohort begins September 12, 2022 at 1:00 pm. Call the Wellness Center for more information and to sign up! You can also take our Diabetes Risk Assessment to learn about your risk for type 2 diabetes and let us know you're interested in our Diabetes Prevention Program.
Take Our Diabetes Risk Assessment
Call 541.274.2770 or email us for more information. Sign up today!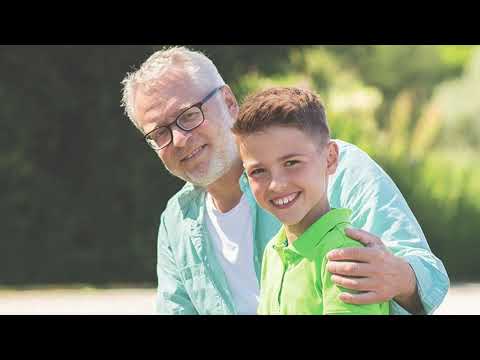 Diabetes Prevention Program groups meet for a year—almost weekly for the first 6 months. The program focuses on helping you make long-term changes for lasting results.
Classes are led by trained lifestyle coaches who can help you change lifestyle habits to help you lose weight and get more active. Losing a small amount of weight and getting regular physical activity can reduce your risk of developing type 2 diabetes by 58 percent!
During each session, which is based on a CDC-approved curriculum, a trained lifestyle coach leads the program to help you change certain aspects of your lifestyle, like eating healthier, reducing stress, and getting more physical activity. The program also includes group support from others who share your goals and struggles.
For example, you will learn to:
Eat healthy.
Add physical activity to your life.
Manage stress.
Stay on track when eating out.
This lifestyle change program is not a fad diet or an exercise class. And it's not a quick fix. It's a year-long program focused on long-term changes and lasting results.
Interested participants must attend a free informational session to get started.
Currently, the Diabetes Prevention Program is covered by grant funds, and free to participants who meet the eligibility criteria.
The program includes:
26 group classes.
A binder with new handouts at every class to guide you through the 12-month journey.
Discount on Wellness Center classes (cooking, mindfulness, and fitness).
The Diabetes Prevention Program is covered by Medicaid part B with no out of pocket costs. Through 2022 grant funding covers the cost for eligible participants whose insurance does not cover the program.
You MUST have the desire to change.
Clients must be thirsty for better health. Daily habits can be deeply engrained and adopting new, healthy behaviors is challenging. The journey to wellness takes time and determination.
Participants must meet one of the following criteria:
Have a diagnosis of pre-diabetes.
Have a history of gestational diabetes.
Be considered at high-risk for type 2 diabetes, based on a risk test.
Are you at risk? Find out with a one-minute risk assessment.
Risk factors include:
Being overweight.
Being 45 years or older.
Having a parent, brother, or sister with type 2 diabetes.
Being physically active less than 3 times a week.
Ever having gestational diabetes (diabetes during pregnancy) or giving birth to a baby who weighed more than 9 pounds.
Having polycystic ovary syndrome.
Prediabetes symptoms
You can have prediabetes, or higher than normal blood sugars, for years without any clear symptoms. It often goes undetected until more serious symptoms of type 2 diabetes start happening. Instead, it is important to know and discuss the risk factors with your healthcare provider. Learn more about Sky Lakes Diabetes Services.
Our CDC-recognized lifestyle change program is a structured program—in-person or online—based on research, specifically to prevent type 2 diabetes. Participating in the lifestyle change program will help you:
Improve your health. Our lifestyle change program can help you lose a modest amount of weight through healthy eating, being more physically active and managing stress. When combined, all of these behavior changes will help reduce your risk of developing type 2 diabetes and other serious health conditions, such as having a heart attack or stroke.
Feel better and more energetic. Many participants say they feel better and are more active than they were before the program. Imagine having more energy to do the things you love with the ones you love.
Be part of a larger community. Making changes can be easier when you're working as a group rather than doing it on your own. Being part of a group with people who are facing similar challenges and trying to make the same changes you are provides the necessary support structure to make these types of behavior changes. Together, you can share ideas, celebrate successes, and work to overcome obstacles. With your coach and fellow participants, you can celebrate successes and learn to solve obstacles—together.
Call 541.274.2770 or email us for more information. Sign up today!